Heart to Heart Soul to Soul
Let Yourself become a living Poetry
~Rumi~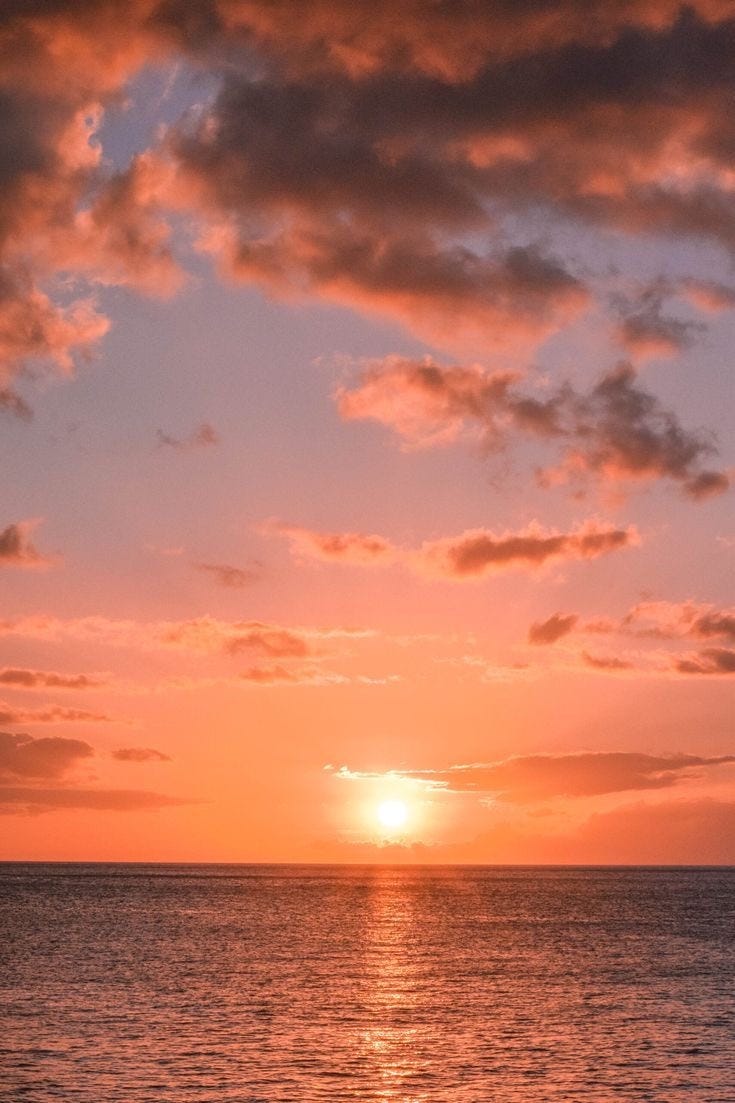 𝑴𝒚 𝑺𝒕𝒐𝒓𝒚
Als ik zeg "ikzelf zat verstopt in mijzelf" begrijp je dan wat ik zeg en bedoel? Als kind zag ik altijd energieën in en om de mens heen, maar ook energieën los van de mens. Ik nam als vanzelfsprekend aan dat iedereen dat ook kon zien. Doordat ik niet begreep wat ik zag op zo'n jonge leeftijd, blokkeerde ik het, heel ver weg in mij. Ik stopte het zover weg dat ik het niet meer herkende en ik leefde mijn leven. Ik gaf les in aerobics, want bewegen, muziek, dansen, sporten vond ik heerlijk en was een hele lange tijd de rode draad in mijn leven. Maar het gevoel van verlorenheid bleef ik in mij ook altijd voelen, de eenzaamheid. Totdat ik een aantal jaren geleden ziek werd en van binnen wist dat ik niet alleen lichamelijk ziek was, maar dat er meer aan de hand was. Het moest ergens uit voortkomen, dus ik ging op zoek. Niet makkelijk, want ik wist echt niet waar of met wat ik moest beginnen. Ik las veel over verschillende religies, over spiritualiteit en ga zo maar door. Tot op een dag dat ik wederom weer eens ziek op bed lag en naar een mantra ging luisteren om niet de pijn te hoeven voelen. En zonder dat ik het wist had ik boeddhistische mantra uitgekozen "Ohm Mani Padme Hum" en ergens in mijn ziel was er herkenning, diep van binnen. Ik had het begin van mijn weg gevonden. Mijn passies werden yoga, dansen en genoot van alles. Ik werd langzamerhand beter, maar daardoor kreeg ik het ook heel erg druk. Fulltime werk als secretaresse, yogadocent, huishouden, etc, etc. Tot op een dag dat ik weer tegen een muur werd geworpen, ik kreeg een ongeluk. Op de fiets werd ik aangereden door een auto, mijn knieën waren zodanig beschadigd dat ik niet kon lopen. Dat was natuurlijk niet alles, er had zich ook in mijn borst een knobbel gevormd die ik per ongeluk ontdekte doordat het stuur mijn borst raakte. De nachtmerrie van elke vrouw, borstkanker. Nu zat ik volledig aan bank en huis gekluisterd en het enige wat ik nu kon doen was helemaal naar binnen keren, stil zijn en voelen. Wat zei mijn ziel nu tegen mij, "wordt helemaal jezelf, laat zien wie je bent". Ik weet nu wie ik ben, een healer op lichamelijk, geestelijk alswel op zielsniveau. I see, I feel and I know. Of ik veranderd ben? Nee, ik ben van buiten naar binnen gekeerd en leef nu van binnen naar buiten. Dat heet geluk, om te zijn wie je bent van binnenuit. ❤️
Ik wil hiermee zeggen, hoe lang of hoe diep je iets ook van binnen wegstopt, het komt altijd naar de oppervlakte drijven. Ik voel mij nu zeer rijk, het werkt verrijkend en ik ga beter worden. Vooral ook omdat ik deze weg verder volg, maar meer in balans en steeds meer verdiepend, mijn persoonlijke ontwikkeling.
Ik wil dit graag samen met jou delen, mijn passies en jou leren om alles uit jezelf te halen, jouw spirituele Zelf. Je bent het waard om jezelf te laten zien, zeker nu wij het nieuwe tijdperk ingaan "Aquarius". Meer zelfbewustheid, meer gelijkgestemden, een nieuwe wereld, de 5e dimensie. Maar het belangrijkste van alles voor nu is To find Balance and Peace, Joy in Life, be Graceful and be Beautiful, and the most important of all Shine like a Star. Be the Star.✨
~If you are quiet enough, you will hear the Flow of the Universe. You will feel its rhythm. Go with this Flow.~

🌺 Buddha 🌸
Spotify inhoud kan niet getoond worden met je huidige cookie-instellingen. Selecteer "Toestemmen & tonen" om de inhoud te zien en de Spotify cookie-instellingen te accepteren. Meer info kun je lezen in onze [Privacyverklaring](/privacyverklaring/. Je kunt je altijd weer afmelden via je [cookie-instellingen] /cookie-instellingen/.
Toestemmen & tonen


"Om" laat trots verdwijnen
"Ma" laat jaloezie verdwijnen
"Ni" laat begeerte verdwijnen
"Pa" laat onwetendheid verdwijnen
"Dme" laat hebzucht verdwijnen
"Hum" laat haat verdwijnen
Door jezelf te bevrijden van emoties en gevoelens die de oorzaken zijn van ons lijden kom je steeds dichter bij je verlichting.


****
Live, Love and Laugh in Life
Find Your Happiness in Life
Be Grateful and Graceful in Life
Let your Light Shine into the World
Get to know me?
She's born with the sign of Gemini and the elemental forces of air. The sacred air we Breath, she creates, inspires and sees the whole with the vision of an eagle. She's fully connected with her Breath, Body, Mind and Spirit. Through her Breath she hears the whispers of her Heart and she sees the bigger picture.
Hatha, Kundalini Yoga, Tantra, Shamanism, Spiritual Psychology and The Divine Feminine Kundalini Dance are her passions.
And living from her loving heart makes her sensitive, sexual and sensual, complete
surrender to herself. She embraces life it Self, her yoga, her dance, she's a Healer to herself and others. She follows her natural instinct and inspires others to do so, to embrace and fall in love with the whole spectrum of being human: from Kundalini Energy to Pure Spirituality, return to pure wholeness, greatness and inherent wisdom of ourselves. And become a free Spirit in a human Body.


Mijn inspiratiebronnen:
S.T.I.V.A.S. opleiding ~ Adry Hermans 1997
Massage met Etherische Oliën ~ Adry Hermans 1998
Ayurveda ~ CIVAS 2015
Yoga Teacher Training ~ Johan Noorloos 2017
Yoga Nidra en Kundalini Yoga ~ Goedele Leyssen 2018
Shakti Dance Academy ~ Sara Avtar 2018
Kundalini Dance ~ Leyolah Antara 2018
Etherische Oliën en Chakra's ~ Young Living 2018
Pure Emotion, The Language of the Soul ~ Netanel Goldberg 2018
Licht op de Aura ~ Barbara Ann Brennan 2018
Yoga & Mindfulness ~ Bodyline 2019
Shakti School of Dance ~ Colleena Shakti 2019
Sufi Dance ~ Rana Gorgani 2019
Embodiment of a Goddess ~ Jannine Murray 2019
Surya Soul Dance of Peace ~ Philip Beaufour & Sabine Zweig 2019
Kundalini Master opleiding Yogi Bhajan ~ Sa Spirit Meditation Healing Group 2019
Surya Soul Soma Class ~ Ariane Herz 2020
Yoga Nidra "reis door de chakra's"~ Happy with Yoga 2020
Heart of Fire ~ Shiva Rea 2020
Spiritual Psychology ~ Lazuli Training 2020
Shamanic Journeys ~ AnamCara 2020
The Tantric Rose Mystery School ~ Priestess training ~ Leyolah Antara 2021-2022
Kundalini Dance Chakra Alchemy Series Training ~ Leyolah Antara 2021
Shamanism Healing Training ~ Ahamkara Siberian Altai Shaman 2021
Reiki ~ Solyluna 2021
Shamanic Drum Therapist ~ 2022 right now
50 H Yin Yoga & RYT 200 Yoga ~ Yoga Alliance right 2022 now
Nia Dance Debbie Rosas New White Belt - Januari 2023


♥️
Varan Dayal Kaur
I've have been blessed to live as Varan Dayal Kaur, the sacred Princess/Lioness of God , who is the highest embodiment of profound Mercy and Kindness in the World.

Varan is supreme, ultimate of highest.
Dayal one who is filled with kindness and compassion.
Kaur all females recieve the name Kaur - the Princess/Lioness of God who walks with grace and strenght throughout her Life. Yogi Bhajan taught that every woman can attain this Divine state and encouraged all to manifest it.
She has the qualities of a spiritual leader.

~Nirinjan Kaur~
Director of Spiritual Names
Compassionate Heart
My Passion is to share my love for Yoga and Dance, all my Experiences, Knowledge and Wisdom. Explore and get inspired to awaken in your Power and Soulsdestiny. Feeling the flow of Joy, Lovefulness and Gratitude for Life itself.
Brigitte